25 November, 2016 Filed in:
Free Stuff
|
How To
|
Observing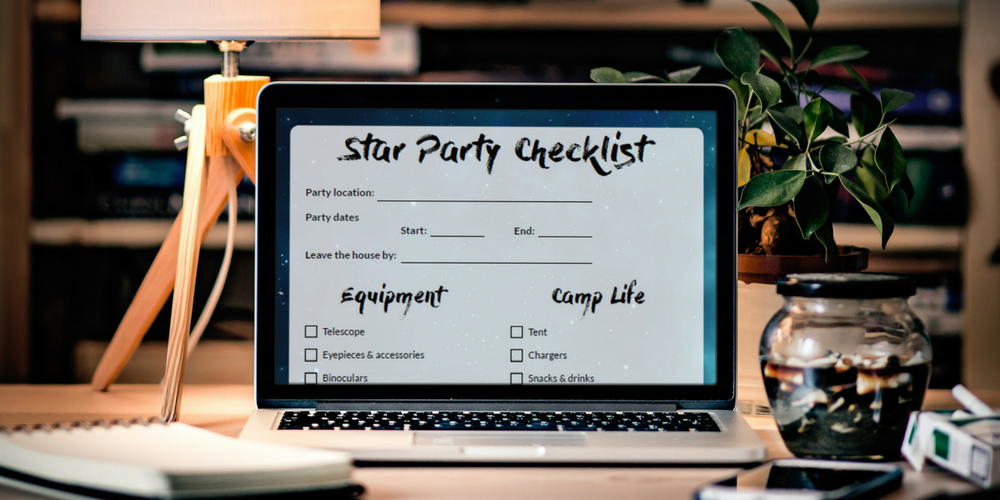 It's true - we've found ourselves forgetting bits and pieces on nights out. We've crashed and burned as we realised we left our favourite eyepiece at home. It's even worse when we go to star parties, since we'll have to spend an entire weekend without whatever item we forgot! Some people forget to bring a tent despite bringing the tent pegs.

Through trial & error, we've found some great ways to make sure we bring everything we need - we all know that mental lists just don't cut it when you're packing last minute the morning you leave (trust us!).
Continue reading →